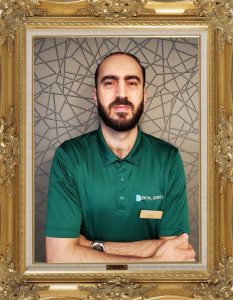 Sinan Abdulkadir, BDS, DMD
Dr. Sinan graduated in 2015, obtaining a Doctor of Dental Medicine from the Ivy League school University of Pennsylvania, ranked amongst the top five universities in the nation. Through his residency, Dr. Sinan has been able to optimize his skills in many different specialties of dentistry, including oral surgery, full-mouth rehabilitation, restorative dentistry, cosmetic dentistry, implant placement, anesthesia, oral sedation and other techniques.
Dr. Sinan's journey to become a dentist was very challenging, reassuring his values of dedication and hard work. Dr. Sinan was born in Mosul, Iraq. He started his dental career in 2003, attending the University of Mosul. During his time in dental school, Iraq had become a war zone, as the Iraq War had begun. This forced Dr. Sinan to leave Iraq as he feared for his safety. In 2006, he moved to Egypt to continue his dental career and attended October University for Modern Sciences and Arts of Cairo, Egypt. In 2009, Dr. Sinan graduated top of his class and was selected to join a rigorous residency program in Cairo to further advance his dental skills. After completing his program, he wanted to further advance in his career and migrated to the U.S. Dr. Sinan began his endless studying and passed the National Board Dental Examinations. He has been practicing and advancing his skills for over seven years after earning his Doctor of Dental Medicine from the University of Pennsylvania.
Having witnessed the hardships of the Iraq War and the sacrifices his parents had to make, Dr. Sinan has never lost sight of pursuing his dream of helping others through dentistry. Dr. Sinan enjoys the simple things in life, like spending time with family and friends. He also enjoys tennis, traveling and water activities. Ultimately, what gives him the greatest satisfaction is giving back to his community.
Meet Our Team
Our dental team is here to make your visit to Dental Experts as pleasant and rewarding as they can. They have been with our office for years and will get to know not just your smile but you and your family. They are focused on helping our dentist provide you with quality dental care in Hutto, Texas, while assuring that your needs are met. Our team members speak English, Spanish and Arabic to better meet the needs of all of our community members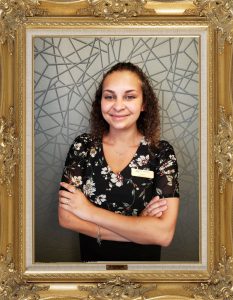 Taylor
Patient Care Coordinator
Check Back Soon for Taylor's Bio!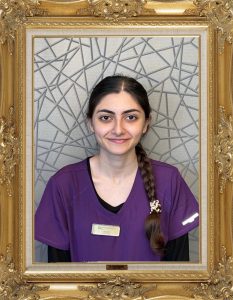 Tabarak
Registered Dental Assistant
Check Back Soon for Tabarak's Bio!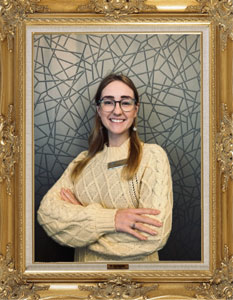 Michelle
Insurance Coordinator
Check Back Soon for Michelle's Bio!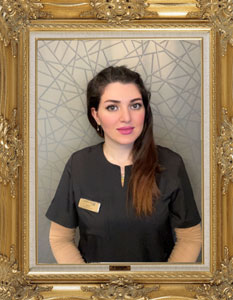 Shahad
Registered Dental Assistant
Check Back Soon for Shahad's Bio!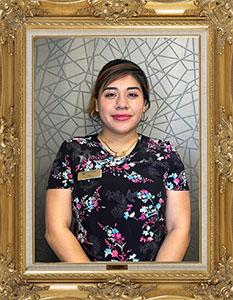 Yudith
Registered Dental Assistant
Check Back Soon for Yudith's Bio!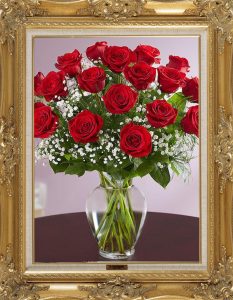 Shahad Abdulkadir
Office Manager
Shahad Abdulkadir earned her Master of Science degree from the University of Arizona in 2013. Her concentration is in molecular and cellular biology. After graduating, she held a scientist position, researching the regenerative mechanisms of cord blood stem cells in children diagnosed with developmental disorders. Later on, she continued her research in companion diagnostics and personalized medicine, tailoring therapy to achieve optimal drug response for patients diagnosed with various cancer types.
Shahad moved from her hometown of Tucson, Arizona, to Austin, Texas, after she married Dr. Sinan in 2017. At this point, Shahad's passion for research expanded to the field of dentistry. With her strong scientific background, she has the knowledge to explain to patients the healing process after dental procedures and the passion for caring for patients' oral health.
Shahad enjoys running, traveling and spending time with her family and friends. She looks forward to serving the community and helping who is in need.